Easter Holidays - April 7-16th (services resume April 17th)


Product Info
Delivery
Related Products
29" Larp arrow with easily replaceable screw on tips.Designated use and required safety measuresThese arrows are intended for in-game use in Live-Action-Role-Playing ("LARP" / "LRP"). In order to avoid personal injury or property damage, the following safety measures have to be followed implicitly:• The maximal kinetic energy of the projectile must not exceed 28 Joule. This adequates an initial velocity of not more than 28 meters per second. This energy is calculatively reached with an ideal bow, with a draw weight of 25 lbs (115 Newton) at an extraction (= difference between unbent an fully taut bow) of 21 inches (520 millimetres). Never use bows with a draw weight of more than 25 - 30 lbs @ 28"• Always adjust the actual draw length to the shooting distance!Never draw the bow stronger than necessary! Take care for a free shooting range if aiming atdistant targets.• The forces evolving from the impact of a safety arrow are comparable with those of a tennis ball.Therefore: Never shoot at sensitive or breakable objects like for example windowpanes, glass products, ceramic dishes or vehicles (cars). But also plasterboards, door blades (for example made of hard masonite-hollow plates) can suffer damage from the arrows.• Never aim at the head or shoot at face level at a crowd of people!• Before any shot, check the arrow for defects!Do not shoot damaged arrows and select them out immediately, especially in case of damaged pads, shafts or fletching.• Before every shot, examine the arrows on impurities possibly permeated into the pad head. If alterations can be felt on or inside the padding, do not shoot the arrow. Extra care has to be taken in the proximity of thorn bushes or similar debris.• Especially during cold weather be sure that the pads are dry and most of all not frozen. If the foam plastic is soaked with water, do not use the arrows until the padding has dried completely and the foam is regularly soft again.• Never shoot at animals! Small animals may get harmed, big animals may react dangerously!
Usually dispatched within 2-3 working days Mon-Fri - (Excluding Wednesdays & Bank Holidays)
• We do our best to keep items indicated 'stocked' available from our physical stocks,
but please note stock levels are not live.
• Custom order items typically take 10-21 days to dispatch unless otherwise stated.
If urgent or travelling to our showroom, please always call or email so we can confirm availability.
Mainland UK Shipping Guide:
Small items from - £4
Single Parcel (up to 20kg) from - £10
Click & Collect - FREE
- Please do not to travel to our showroom until we notify you that your order is ready to be collected.
For guaranteed or next day delivery please contact us on 01902 791891
People who bought this also bought:
Stocked - see delivery tab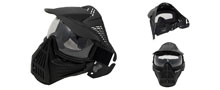 Face Protection Mask
Find Out More
Stocked - see delivery tab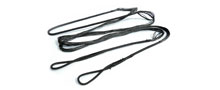 Rolan - Snake Bow String
Find Out More