Product Info
Further Info
Delivery
Reviews
Related Products
The Wildcat take-down recurve bow is ideal for beginners and schools. Very affordable and lightweight. Available in a wide range of bow lengths and weights to suit just about everyone.• Draw weight measured at 28".
Please Note: both 62" and 64" bows - the lightest draw weight is 14 lbs
Value and quality meet to make our kits the very best available, just check out the contents:
• Wildcat Take Down Bow• Dacron BowString with Fitted Nock Points• Arrow Rest• Matched Set Of 8 Easton Jazz Aluminium Arrows• Three Tube Quiver• Avalon Classic Backpack + Arrow Tube• Leather Anchor Tab With Finger Spacer• Aluminium Midi Extension Sight• Brace Height Guage• Bow Stringer• Armguard• 60cm Target Face
Getting into archery?
Please read our
- beginners guide -
for more information.
We can use this information to better supply your kit, otherwise just leave on 'use arrow length'Certainly don't get carried away dissecting yourself down to the micron.You'll have better luck if you just play the averages and choose an initial draw length that's rounded up rather than down, keep in mind your draw length will settle with time and, being a little longer allows you to experiment.
Wing Span = Draw Length
To measure your personal draw length, determine the length of your arm-span in inches. Stand with your arms out and palms facing forward. Don't stretch when measuring. Just stand naturally. Have someone else help you, and measure from the tip of one middle finger to the other. Then simply divide that number by 2.5. The quotient is your proper draw length (in inches) for your body size.
Arrow Length
If this has been advised by your coach then stick with this, generally arrow length is a minimum of 1 to 2" more than your draw length.
Usually dispatched within 3-5 working days Mon-Fri
• We do our best to keep items marked as "available" in stock, but please note stock levels are not live.
• Custom order items typically take 7-10 working days Mon-Fri for dispatch
If urgent or travelling to our showroom, please always call or email so we can confirm availability.
Mainland UK Shipping Guide:
Small items from - £4
Single Parcel (1.5-20kg) from - £8.50
Click & Collect - FREE**
**As an alternative to having your order delivered, you can now order anything online and pick up from our centrally located Wolverhampton showroom.
Step 1 - Add your items to basket and head to checkout
Step 2 - Choose Click&Collect (Terms)

Next, allowing for the indicated dispatch time, look out for an e-mail from us stating your order is ready to collect.
Once you have had this e-mail, all we ask is that you bring along a copy of your internet order and your order will be ready and waiting for you!



People who bought this also bought:
Stocked - see delivery tab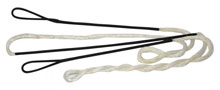 Dacron - Recurve String
Find Out More
Stocked - see delivery tab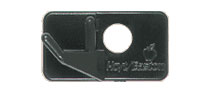 Hoyt Hunter Rests
Find Out More